Groundwater control can be provided with dewatering, ground improvement, or the installation of barriers in soil, rock, or below-grade structures to restrict the movement of water. Keller provides the optimal solution to tackle each difficult groundwater control challenge. Be able to understand the vast array of available groundwater control methods and be able to select the relevant technique or combination of techniques for any particular application or ground condition.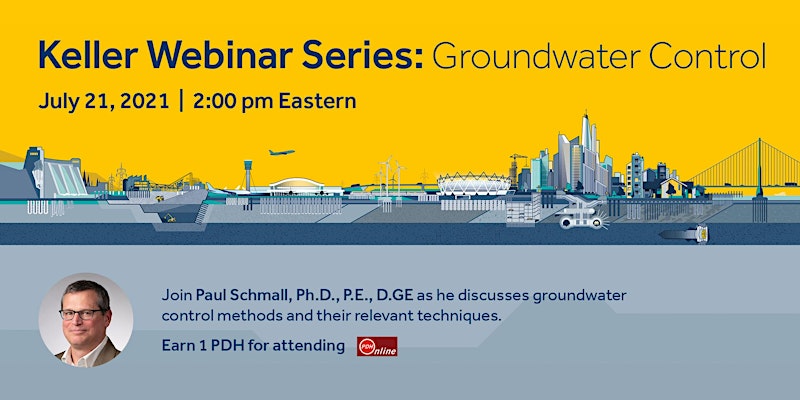 Organizer
Event Details
DATE: 21st July 2021
Time: 11.30 PM IST
Speaker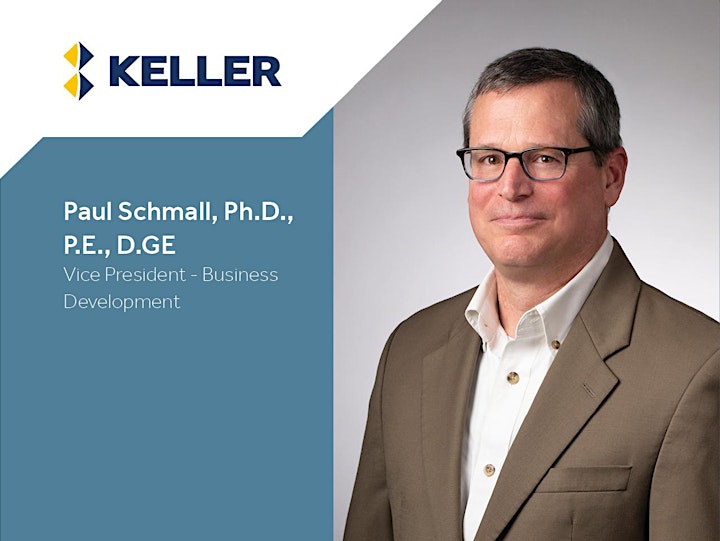 Paul C. Schmall, Ph.D., P.E., D.GE
Paul is Vice President of Business Development for Keller and was previously the Chief Groundwater Control Engineer for Moretrench, where he worked for 31 years prior to their acquisition by Keller in 2019. He has extensive experience with the company's complex groundwater control, grouting, and ground freezing projects for underground construction as well as forensic investigation and remediation of geotechnical "failures" related to groundwater. Paul is the recipient of the 2015 Wallace Hayward Baker Award, the 2014 Engineer/Constructor Award of the New Jersey Society of Professional Engineers in Construction, and the incoming President of the Moles. He has authored more than 40 technical papers/articles and co-authored the third edition of Construction Dewatering and Groundwater Control. He holds degrees from Bucknell University and the University of Nottingham.